With the failure of Bernie Ecclestone to negotiate its return, it has been confirmed that the German Grand Prix will not be featured in the 2017 Formula One season calendar at the Hockenheimring.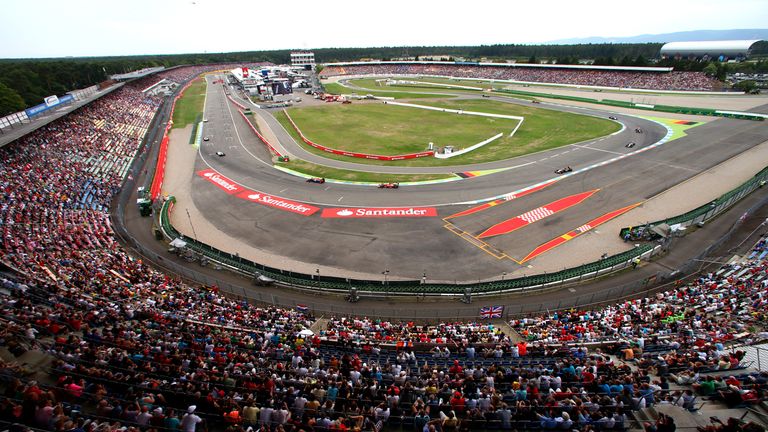 This was after it made its reappearance in this year's calendar.
In an interview with AutoBild, Georg Seiler, the executive director of the race had said,
"There was no offer that would have excluded all economic risks. But just that was always our prerequisite.
A pity, but not a surprise considering that the date was subject to confirmation and no deal between F1 and the Hockenheimring was put in place."
Only a few fans of the German Grand Prix would be surprised by the news as Ecclestone has made it quite clear in the past that the Hockenheim event was not as it should be. In 2015, it was absent on the calendar, only to make a reappearance in 2016.
Ecclestone while speaking to Motorsport.com had said that he wasn't sure of how the race could be saved, as the issue was a commercial one. He had also said that the little interest by German fans in the sport, considering the pedigree Germany possess especially coming down to the Drivers and Constructors World Championships was not impressive in the least.

Formula One Group's chief executive wasn't quite sure as to what the directors of the race were looking for but to continue the races is something that has been considered as being "no longer economically feasible".
He also mentioned that the directors of the Hockenheimring are still considering continuing with most of the terms and conditions that have been in use by both parties for the last two to three years and for them, it was no longer a good one.